By Christopher Wilde
By and large I am opposed to the idea that an election can be bought.  Viable candidates are generally such because they manage to raise enough startup capital to fund a campaign.  A person who's been elected to the office of Senator or Governor in almost all cases had to start at the grass roots level in a community somewhere and build themselves up before they can enter the contest for President.  They must continually raise funding along the way to maintain their viability.
When an extremely wealthy candidate like Steve Forbes, Mitt Romney,  or Michael Bloomberg come along the only thing they can really buy is a chance to get their message heard.  Inevitably the public knows it's the candidates personal money and takes that information into account with their voting preferences.  A candidate spending their own money also runs the risk of triggering an underdog effect in which the oversaturation of their message makes it appear they are trying to drown out the opposing candidate who must relying on public contributions.
Hillary Clinton Democrats like Lanny Davis who complained again and again last night on CNN that Obama dramatically outspent Hillary would like to paint her as the underdog.
However, we are now beginning to hear that Hillary Clinton has loaned her campaign millions of dollars a second time:
"Clinton backers appeared on early morning television programs to stress that she was still in the race and to urge superdelegates not to flee to Obama. She also issued a plea to supporters for more funds _ a call that was followed Wednesday morning by an announcement that she had again loaned herself money, this time $6.4 million (euro4.12 million) in the past month."- AP News
The reason she delayed releasing her tax returns for so long is to hide the fact that she has over $100 million dollars of personal funds with which to support her unpopular candidacy.  Jake Tapper, ABC correspondent, reports of his Clinton conference call this morning: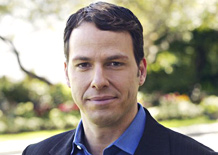 Sen. Clinton's total $11.425 million in loans to her campaign have now exceeded the $10 million she earned for her book -- Clinton had made a point of saying her January $5 million was her money.  So is she not now loaning herself money her husband has earned?

"I dispute the notion that there is a difference between her share of her joint assets and her own money," said Wolfson.. "There is no distrinction between her share of their joint assets and her money. Her money is their share of her joint assets."
Last night while announcing victory and this morning she and her backers are asking for money so she can pay back herself!  The lie of omission Mr. Davis makes is that Barack Obama is not the uber-rich candidate that is Hillary Clinton . His campaign contributions have come primarily from grass roots funding.  The money Obama has raised is and has been as clear a sign of his impending victory over Hillary Clinton as the actual votes that people cast in the primaries.  As Americans we most often speak loudest with our dollars and in that regard the vote is in, Hillary's message, tactics, and attempts to buy the election have thus far failed to provide her the kind of support she needs to continue.
In this election Hillary Clinton does not deserve the title of underdog but bad dog.  The best thing that Democrats can do for America is to swat her on the nose by denying her fund raising efforts.
Related Articles by Christopher Wilde: Sorry For All the Politics, Tom Hanks Endorses Barack Obama, Hilary Clinton: A Major Setback for Feminists, HILARY: "We Will...Totally Obliterate" Iran, Clinton's Attack Dogs.  Recent Articles: Can Batman Beat up Ironman